BRINGING THE WORLD TO YOU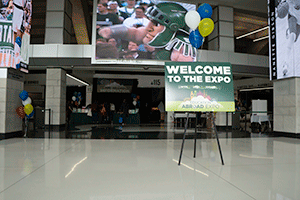 The Education Abroad Expo is a comprehensive information event for anyone interested in learning more about the many exciting education abroad opportunities available at Michigan State University.
More than 150 exhibits displaying information about MSU's wide variety of programs and support services will be available for students to browse and ask questions.
If you've ever thought about international study, the Education Abroad Expo is the perfect place to begin your search.
2022 EDUCATION ABROAD EXPO
October 6th / 1:00 to 5:00 pm
Breslin Center
Now is a great time to begin to planning for a future program and become excited about the benefits of global learning.
NOTE: Anyone attending the Education Abroad Expo will be required to comply with current health and safety directives in place from Michigan State University.