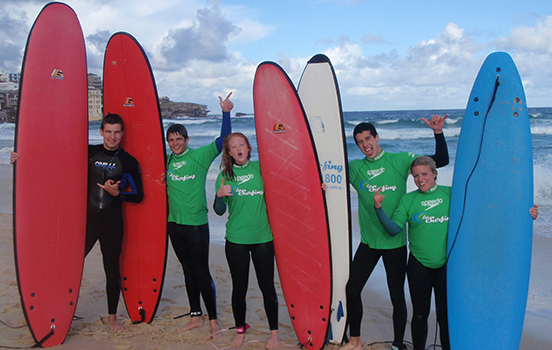 We often hear that student athletes believe they don't have time to fit education abroad into their college career.  However, with careful planning, many student athletes make it happen!  Education abroad provides valuable opportunities for you to engage in a diverse environment and develop skills that employers look for in job candidates.
The Office for Education Abroad is here to help support you and find program options that meet the flexibility that a student athlete needs. MSU offers many short-term programs over the summer and breaks to make it easy for you to find a program that fits into your schedule. All programs will meet your academic needs, and many may offer off-season training support you may need while abroad.
Begin by talking with your academic coordinator in Student-Athlete Support Services. They will help you navigate the NCAA and Big Ten regulations as you explore participating in education abroad. Your coach may also play an integral role in your decision. Here are some things to consider.
What would be the best time to participate? Think about your training and playing schedule.
Do you have any pre-season or post-season obligations, including team commitments?
Have you thought about how you can maintain your training to stay in good physical condition during your time abroad? What facilities will you have access to in your host destination?
Will your host destination be able to fulfill your dietary and nutrition needs?
Are there options to play your sport in your host destination? Train with university sports or local clubs?
The Office for Education Abroad has partnered with MSU Athletics to develop programs with a sports focus. These programs are intended for students who currently participate on any sanctioned university intramural sports team, any varsity student-athlete (scholarship/walk-on) or any sports enthusiast who competed in sports at the high school level. The programs offer a solid rigorous academic program together with high-level sports training and an opportunity for integration with locals. Visit the Student-Athlete Support Services Education Abroad Webpage to read about those options.