GYAN Cultural Exchange Visit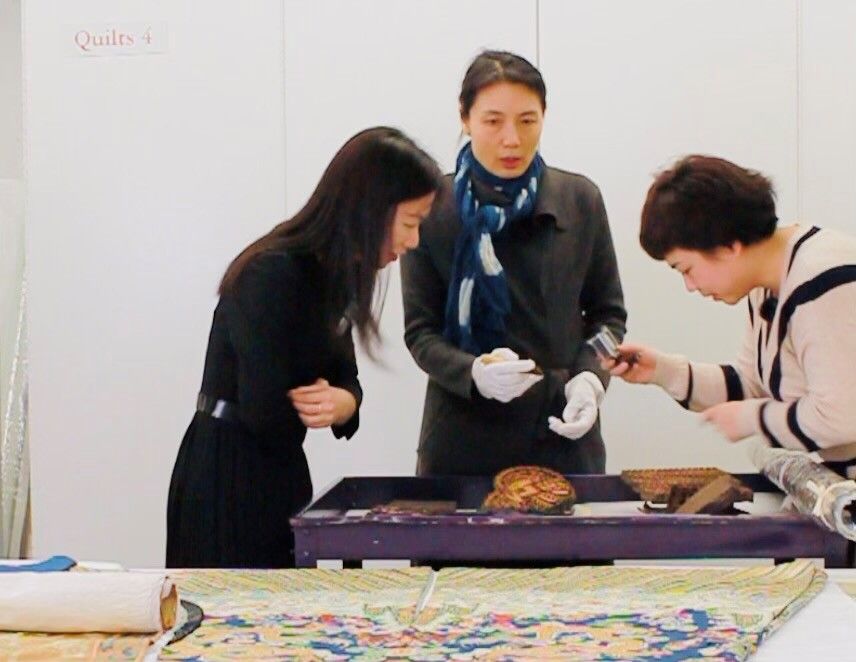 This March, Luna Lu, Senior Innovation Officer at the Global Youth Advancement Network (GYAN) visited MSU Museums for a guided tour of selections from the MSU Clothing and Textile Collections. Luna viewed collections with Dr. Xia Gao and Lynne Swanson, the Collections Manager of Cultural Collections at MSU. Beyond studying the ancient tapestries, Lu, Gao, and Swanson considered how fashion impacts culture and society.
Dr. Gao is an Associate Professor in the Department of Art and Art History at MSU and internationally recognized artist. She has exhibited her work in shows all over the world including influential venues from Grand Rapids' Urban Institute of Contemporary Arts to Sydney, Australia's Powerhouse Museum and Zhengzhou, China's Henan Art Museum. Many of her works tell stories, personal experiences, and reveal connections to cultural traditions and origins. Gao feels inspired by both geographic distance and cultural differences.
At the MSU Clothing and Textile Collections, Lu had the opportunity to view many of the museum's collections with expert commentary from Gao and Swanson. The curation included items from a wide range of cultures around the world. For example, the works included a birthday celebration court robe belonging to Dao Guang of the Ch'ing Dynasty, a quinceañera dress made by a Mexican American woman from Detroit, regalia made by Odawa and Ojibwa artists for pow wow dancing, an embroidered/appliquéd collar made for a jacket used in a Hmong funeral, and ancient Asian printing and dyeing tools.
Global citizenship education can be powered by art
Luna and Dr. Gao discussed Asian clothing and aesthetic traditions while viewing the collections, and their impact on modern aesthetics and creation. Gao also shared her experience in academic research and art creation in relation to her personal East and West cultural background. Gao gave Luna an overview of
MSU's Apparel and Textile Design program
and some insights about their exciting projects, especially about how international students elevate the program with their varied cultural identities. Dr. Gao's innovative conception of fashion encompasses the relationship between humans and nature, culture, and history.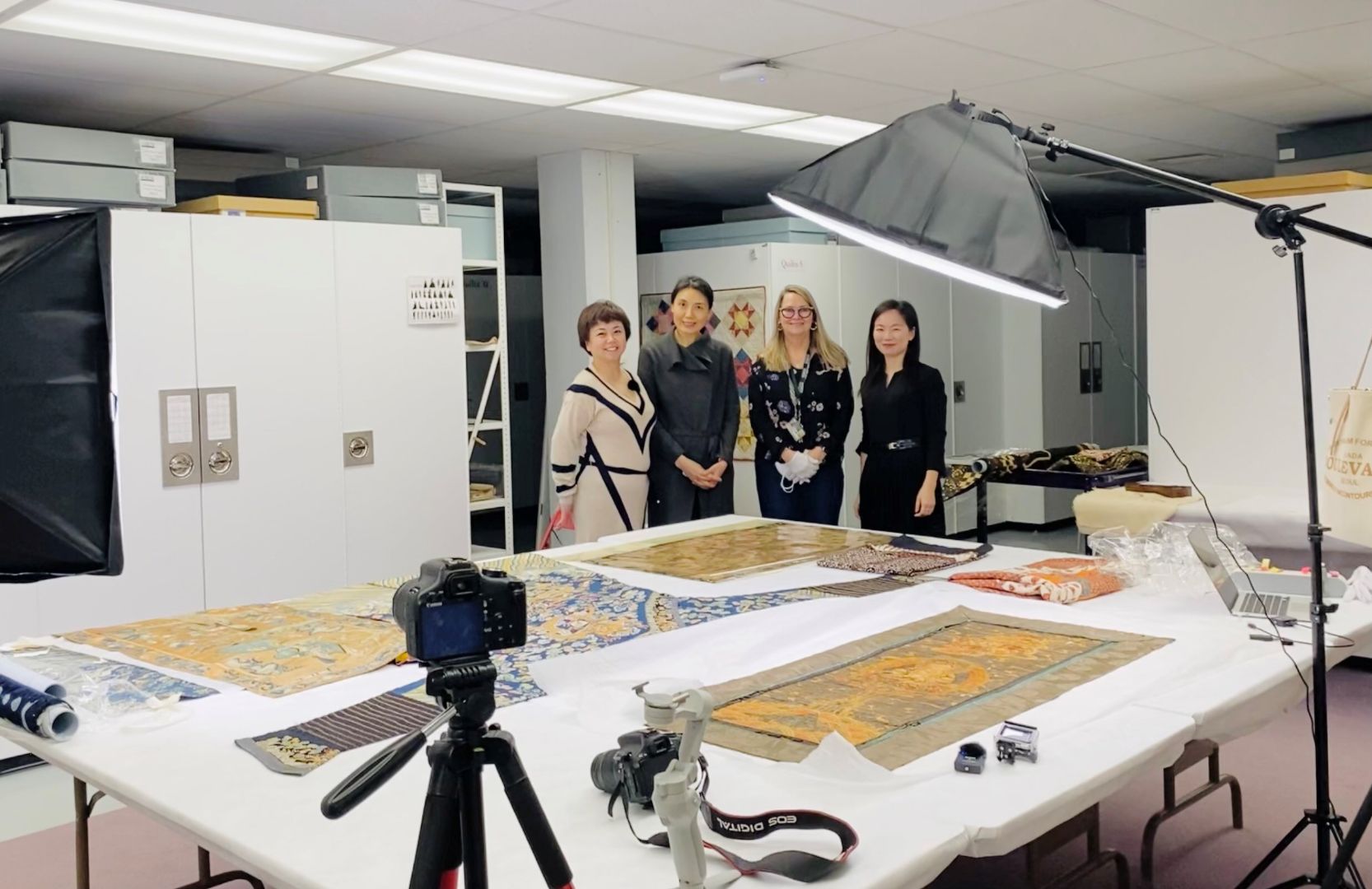 Luna reflected on the visit with the GYAN team concluding that, "Global citizenship education can be powered by art. Art is a powerful gateway to global idea-sharing through past and present, East and West, nature and culture." GYAN looks forward to finding new ways to connect with the program and museum to highlight the rich global artifacts and perspectives at MSU!