New program offers Michigan State University (MSU) students the opportunity to take a combination of host university courses (in-person and online) and MSU online courses to help make progress toward their degree.
Originally designed in 2020 to meet the timely needs of MSU students living in China who were unable to travel to East Lansing, the China-Based Semester program is now known as the Study Away at Home (SAH) program.
The SAH program is offered as an option for new or continuing MSU students living abroad to complete a semester with partner institutions that have outstanding reputations and strong relationships with Michigan State University. Many students will see added value in spending a semester at a preeminent institution that is well known to them locally, and in some cases internationally, all while still earning credit toward their MSU degree.
The SAH program is open to students of any academic area of interest and is offered at a variety of institutions in: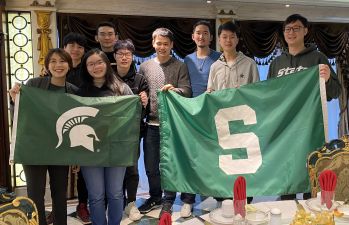 China
India
Indonesia
Malaysia
Mexico
South Korea
Taiwan
Vietnam
Complete a profile in Via TRM to begin searching for a SAH program.
In order to create a profile in Via TRM you must use your MSU NetID and password (your MSU NetID is all the characters before the @ symbol of your MSU email address). If you're having problems logging in, contact the MSU IT Help Desk for assistance and let them know that you are having Single Sign-On issues.