The Office for Education Abroad has several Peer Advisers on staff that are MSU students who have already studied abroad. They are trained to help you become aware of the range of available opportunities abroad at MSU and are available for walk-in advising in our Advising Center. 
---
Peer Adviser Application (

closed

)
The application is now closed for the 2019-2020 Peer Adviser position. 
If you have any questions about the Peer Adviser position, please contact:
Kyle Anderson - ande1932(at)msu.edu,
email our office - abroad(at)msu.edu,
or stop by the Advising Center in room 108 of the International Center to speak with a current Peer Adviser.
---
Current Peer Advisers
Peer Advisers are more than happy to tell you about their experiences, answer your questions, and give you advice. They can help you find a program that suits your schedule, major and interests. They can guide you through the application process, answer questions about scholarships and financial aid, and offer a student perspective on the various aspects of being abroad and returning home.
---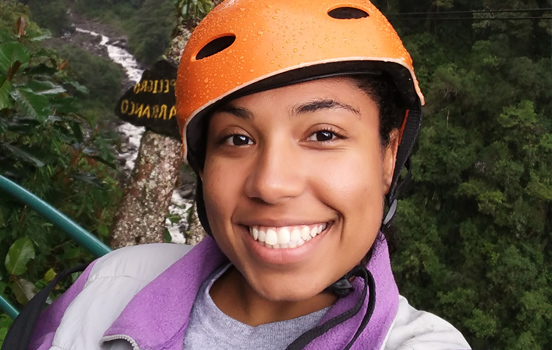 Alaijah Bashi
Major: Neuroscience and Spanish
Education Abroad Program: Universidad de San Francisco, Ecuador (Exchange)
"I loved studying abroad. I experienced, grew and learned things about myself. Not to mention I made very close relationships that will probably be with me for the rest of my life. If I had the chance, I would do it again without hesitation."
---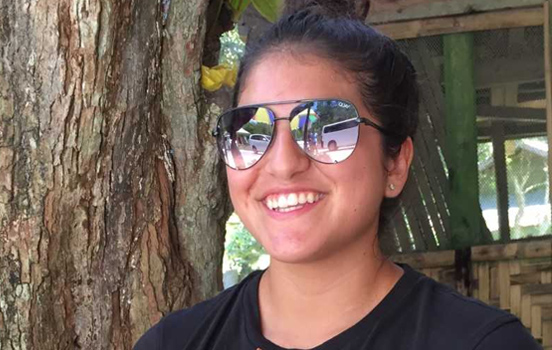 Clarissa Mezquitic
Major: Political Science | Pre-Law
Education Abroad Program: Interational Engagement in Mexico, University of the Philippines, Los Banos (Exchange)
"My education abroad programs taught me how to break out of my comfort zone. I tried new food, learned a new language, and got to connect with a new culture."
---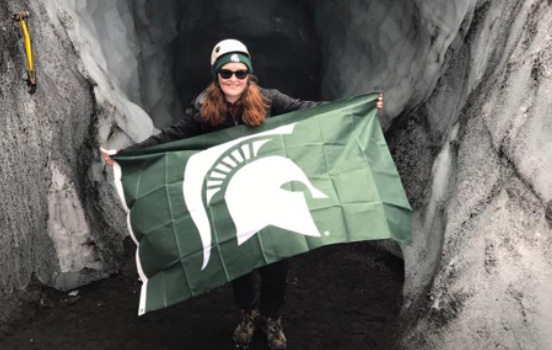 Emily Skupin
Major: Linguistics
Education Abroad Program: FSA South Africa, Communication Disorders in England and Scotland
"Getting the opportunity to share my experiences with prospective students is the best part of my job! I love helping students make Education Abroad an integral part of their time here at MSU."
---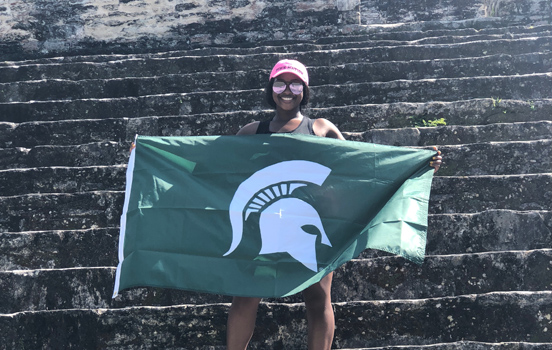 Ariel Ray
Major: Interdisciplinary Studies (Pre-Dental Track)
Education Abroad Program: International Engagment in Puebla, Mexico, and Contemporary Issues in Developing Societies: Belize.
"My Education Abroad experience was amazing and I definitely learned a lot. Traveling outside of the US helped me get out my comfort zone. My experiences have helped me gain some valuable networks and develop cultural sensitivity."
---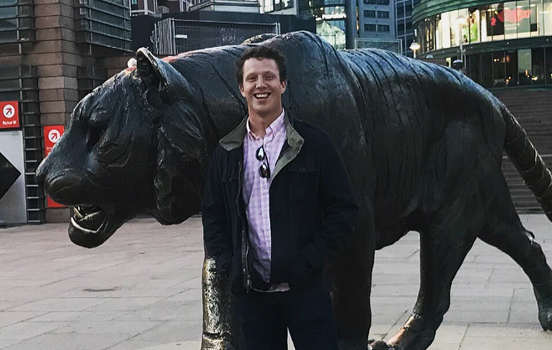 Mike Lundquist
Major: Supply Chain Management
Education Abroad Program: BI Norwegian Business School - Oslo, Norway (Exchange)
"Studying abroad allowed me to grow in ways I never could have imagined. Prior to my semester abroad I had never spent time outside of the US, but now I can confidently say that doing so was the best decision I have made whilst here at MSU. In Norway I was exposed to incredible things- from new cultures to new friends- and the opportunity to have had this experience has allowed me to grow both personally and academically."
---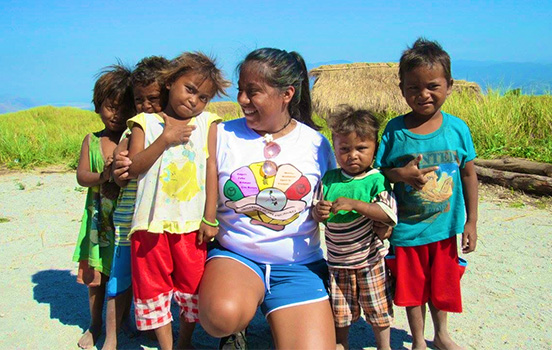 Selena Huapilla-Perez
Major: Interdisciplinary Humanities
Education Abroad Program: International Engagement in Merida, Mexico, University of the Philippines Los Banos, Learning, Technology, and Culture in Europe.
"During my study abroad to Mexico, I learn that Education does not have borders, and that education is the passport out of poverty. For my program in the Philippines I learned that some of the best classrooms aren't bound by four walls and desk chairs, rather unbound in the beauty of the mountains, oceans, and skies. My recent study abroad to Europe immersed me in the classrooms of the Netherlands, Belgium, France, and Germany. In these classrooms, I learned the importance of acknowledging and accepting difference and diversity within the classroom."
---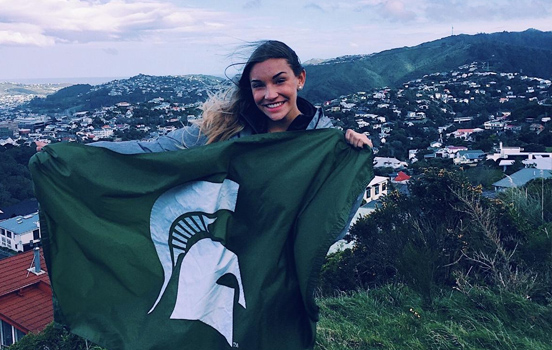 McKenna Cameron
Major: Marketing
Education Abroad Program: First-Year Seminar Abroad in New Zealand
"Studying culture in an environment where you can experience their land creates an entirely deeper level of understanding. Experiential learning also creates a personal relationship with the native people, and an emotional connection to the country as well."
---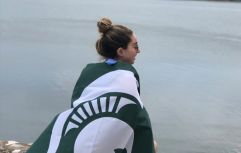 Madeleine Fazio
Major: Supply Chain Management
Education Abroad Program: International Social Marketing in Argentina
"Study abroad allowed me to immerse myself in another culture, which improved my Spanish language skills tremendously. I learned that full immersion is an essential part of becoming fluent in another language."