The Office for Education Abroad has several Peer Advisers on staff that are MSU students who have already studied abroad. They are trained to help you become aware of the range of available opportunities abroad at MSU and are available for walk-in advising in our Advising Center. 
---
Peer Adviser Application (

closed

)
The application is now closed for the 2019-2020 Peer Adviser position. 
If you have any questions about the Peer Adviser position, please contact:
The Office for Education Abroad - abroad(at)msu.edu,
or stop by the Advising Center in room 108 of the International Center to speak with a current Peer Adviser.
---
Current Peer Advisers
Peer Advisers are more than happy to tell you about their experiences, answer your questions, and give you advice. They can help you find a program that suits your schedule, major and interests. They can guide you through the application process, answer questions about scholarships and financial aid, and offer a student perspective on the various aspects of being abroad and returning home.
---
---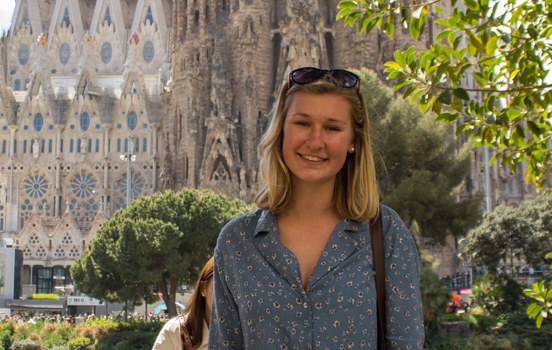 Elena Faber
Majors: Elementary Education | Spanish
Education Abroad Program: Spanish language and culture in Valencia, Spain (Direct Enroll)
"The opportunity to study outside of your home culture can't be matched by anything else. Living with a host family allowed me to learn more about the culture than I ever expected and challenged me to improve my Spanish skills daily."
---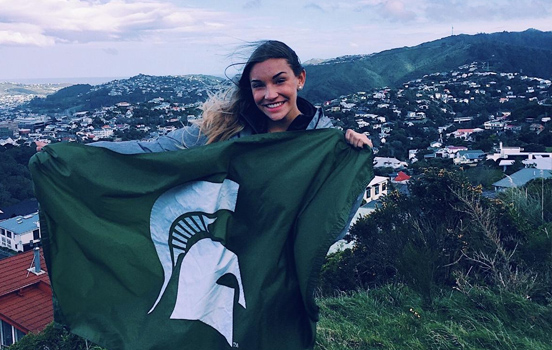 McKenna Cameron
Major: Marketing
Education Abroad Program: First-Year Seminar Abroad in New Zealand
"Studying culture in an environment where you can experience their land creates an entirely deeper level of understanding. Experiential learning also creates a personal relationship with the native people, and an emotional connection to the country as well."
---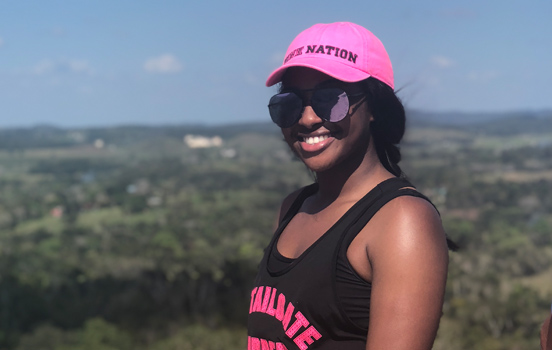 Ariel Ray
Major: Interdisciplinary Studies (Pre-Dental Track)
Education Abroad Programs: International Engagment in Puebla, Mexico, | Contemporary Issues in Developing Societies: Belize.
"My Education Abroad experience was amazing and I definitely learned a lot. Traveling outside of the US helped me get out my comfort zone. My experiences have helped me gain some valuable networks and develop cultural sensitivity."
---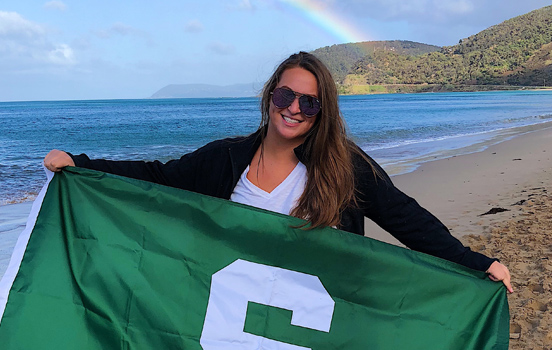 Anna Dabaldo
Major: Marketing
Education Abroad Program: Business of the Olympics - Olympic Venue's Explored
"I loved having the opportunity to travel to a country that I've always dreamed about and enjoyed immersing myself in their culture. I made many great connection with my peers, as well as the professors on this trip. I love working as a PA and helping other students make Education Abroad part of their experience here at Michigan State."
---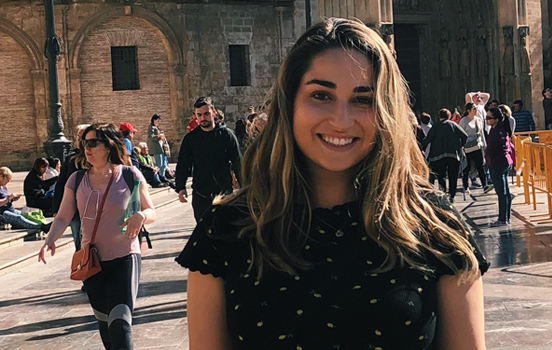 Madeleine Fazio
Major: Supply Chain Management
Education Abroad Programs: International Social Marketing in Argentina | Spanish language and culture in Valencia, Spain (Direct Enroll)
"Study abroad allowed me to immerse myself in another culture, which improved my Spanish language skills tremendously. I learned that full immersion is an essential part of becoming fluent in another language."
---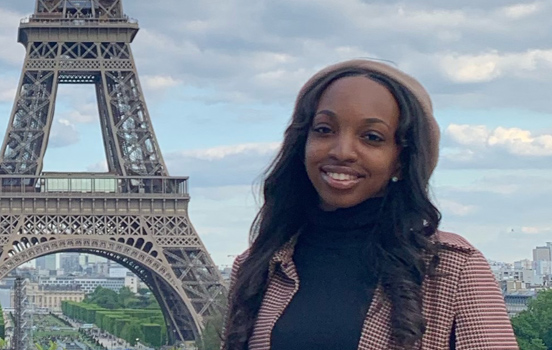 Deandrea White
Majors: Social Relations & Policy | Criminal Justice
Education Abroad Programs: FSA South Africa - Youth Activism and Leadership |
James Madison College - Post Term Study Abroad in the UK |  Social Science Scholars in the UK
"My study abroad experiences have humbled and shaped me into the person I am today. Being immersed into new cultures and ways of life, has allowed me to put things into different perspectives and approach every situation and opportunity with an open mind! I am so thankful for these opportunities that have allowed me to grow personally and academically. I am also grateful for my support system at MSU who made this possible for me!" #GOGREEN